Mission
Ampient is a green data center company. Sure we love the environment and we want to help save it. Saving energy helps preserve the environment. But energy reductions also help the corporate bottom line. Nowhere is this relationship more apparent than inside a modern data center. Ampient is dedicated to solving the power problems of our data center customers. Save costs, make customers happy, build a successful business, and save the environment. We can't think of a better mission.
Ampient, where Knowledge is Power.
Leadership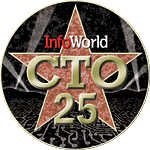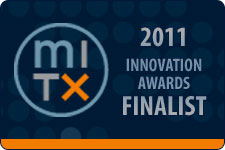 Todd Brennan
Dr. Todd Brennan is Ampient Co-Founder and CEO. Todd has both an entrepreneurial spirit and a deep technical background. Previously, he founded Bit9, an endpoint security software company that has sold over one million endpoints and counting. Prior to that he founded Okena, which was acquired by Cisco in 2003 and became the Cisco Security Agent. While serving as VP Engineering and Chief Technology Officer at Bit9 and Okena, Todd devised new techniques to defend against emerging computing security threats. Todd was also responsible for leading the technical and market visions, R&D, assembling the management teams, and raising capital. Prior to Okena, he was a Research Staff Member of the Satellite Communications Division at MIT Lincoln Laboratory. In 2006 he was named InfoWorld Top 25 CTO. He has also received numerous collegiate teaching awards. In addition to teaching and software consulting, he was an integral part of the VLSI Advanced Methodology Group at Digital. Todd has authored dozens of patent and research grant applications. Todd earned his doctorate and master's degrees in Electrical and Computer Engineering from the University of Wisconsin, and his bachelor's degree in Electrical Engineering from Cornell University.
Todd trains competitive badminton 3 days a week with Nepali national badminton champion and US-ranked #5 Pashupati Paneru.
John Chiu
John Chiu is VP of Engineering. John has held co-founder and leadership roles in many startups. Previously John was co-founder and VP Engineering at Dataupia where he led server data warehouse appliance development. He was also VP of Engineering at WAY Systems, a cell phone point-of-sale payment system company that was acquired by Verifone. Prior to that he was Architect at Tizor (database auditing appliance producer acquired by Netezza) and Architect at Imprivata (Single Sign On appliances). Earlier John was VP Engineering at Entitlenet (acquired by BEA and become part of BEA Weblogic products). He was also Director of Server Engineering at SilverStream, a java storage components company that went public in 2000. He also holds several patents. John earned his bachelor's degree in Computer Engineering at the University of Pennsylvania.
John races new and old BMW's, on tracks and around cones.
Allen Hillery
Dr. Allen Hillery is head of Research. Allen specializes in advanced R&D and has founded two companies. Allen is also an expert in scalability testing, information security, and large-scale computing. He founded Bit9 (endpoint security), where he was VP of QA, and also a Principle Investigator with Todd Brennan of a successful $2M federal NIST research grant. Previously he founded Okena (endpoint security) where he was Senior QA and head of Research. Allen has co-authored several successful grant and patent applications, and his research results continue to redefine computer security and parallel computing. Earlier, he was responsible for designing and building some of the largest supercomputer clusters in the world at Shell E&P Research Center. Allen earned his doctorate and bachelor's degrees in Electrical and Computer Engineering from the University of Wisconsin.
Allen likes to hike for a week in the Grand Canyon in the middle of summer, and has completed a dozen traverses. He is also an expert sailor.
Chris Porter
Chris Porter is head of SaaS. Chris has held Architecture and lead Software Developer roles at several successful startups. Chris is an expert in web services. He has worked at eCert Systems (email authentication and email security) and Palamida (open source software and license management). Chris also worked at DTCC (financial services) and prior to that Bit9 (endpoint security software). Chris used to drive ambulances and work as a certified EMT in his spare time. Chris earned his bachelor's degree in Electrical Engineering and Computer Science from the Massachusetts Institute of Technology.
Chris competes in American Judo and Jujitsu, has completed 500-hour Massage Therapist certification in Seifuku Jujitsu, and will complete his Master Degree in Oriental Medicine this year. He also likes to climb rocks.
George Tam
George Tam is head of Customer Support. George has decades of experience in technical support roles. He was previously Technical Support at Bit9, in charge of over 100,000 deployed endpoints. Prior, he was also Technical Support at Okena and Cisco. George was also a Sales Engineer at Platform Computing (load balancing software). Previously, he was Lead Technical Support at Raytheon and Lead Technical Support at Motorola, both specializing in Mentor Graphics integrations. He also worked as a Software Engineer at CSPI (signal processing computer systems) and then LTX (semiconductor automatic test equipment). George earned his bachelor's degree in Electrical Engineering at Northeastern University.
George loves to find delicious strange foods and he also collects sports cards.
Praveen Yajman
Praveen Yajman is Ampient Co-Founder and head of Web UI. Also his research work forms the basis of Ampient power savings technologies. Praveen has founded several different startups, where he specializes in research and software architecture roles. Earlier, he was a Senior Developer at Bit9 (endpoint security) and at SanDial (storage area networks software). Before that, Praveen was employee #3 and Software Developer at Okena. Praveen earned his master's degree in Computer Science and Engineering from the University of Texas at Arlington and his bachelor's degree in Electrical Engineering from Bangalore Institute of Technology.
Praveen is an expert photographer who also cooks scrumptious dhosa and idly. He also plays the saxophone and likes to ride motorcycles.
Founders
Ampient's founders are seasoned serial entrepreneurs who have created many successful enterprise product companies. Previously, the team has transformed computer information security and computer network technologies. Their companies have reshaped billion-dollar industries, with successful, award-winning, customer-focused products. Now the team is on a mission to change how data centers use and manage their servers.